This month TIME magazine announced their Person of the Year as 'The Silence Breakers' – the voices that launched a global, social movement – dedicated to those women and men who contributed to #MeToo, highlighting experiences of sexual violence and sexual harassment. A member of our Angles network responded on Twitter saying "A friend pointed out it's actually basically for us too. And it is, isn't it? It's for all of us." And speaking at Clear Lines Festival, journalist and survivor Faye White told our Consent and the Media panel: "This is our time now."
"I'm the news editor of my student paper, I'm going to tell my own story…then it snow-balled" – @fayecwhite on how her story got coverage. "This is our time now." #ClearLinesFest #16days #metoo

— Angles (@Angles_project) December 1, 2017
Meeting the media
This year the Angles network has grown to nearly 50 activists. They have been sitting down with media professionals, collaborating on new content, speaking about their experiences at public events, launching books, performing and running many other creative and awareness projects, whilst getting support and training from us.
Since February, our teams have led interactions in London with senior journalists at BBC Two's Newsnight, Mail on Sunday, The Observer, Evening Standard, The Independent, VICE, Metro and more. So far, 71% of journalists' understanding of sexual violence and domestic abuse has increased a lot as a result of the interaction they had with Angles.
What's come from these interactions?
A conversation between a survivor and a journalist can inspire fresh content and new angles. It can be encouraging for survivors – so far, 72% of Angles members are very likely to be involved in activism in this sector after taking part in a media interaction.
We met with Metro earlier in the year and recently Dr Nina Burrowes asked in her article: 'How can we get conversations about sexual harassment right?' before she chaired a Q+A on the issues in Scottish Parliament. Drawing from her own experiences and publicising her debut novel Dark Chapter, Winnie M Li wrote about how to support someone who has been raped.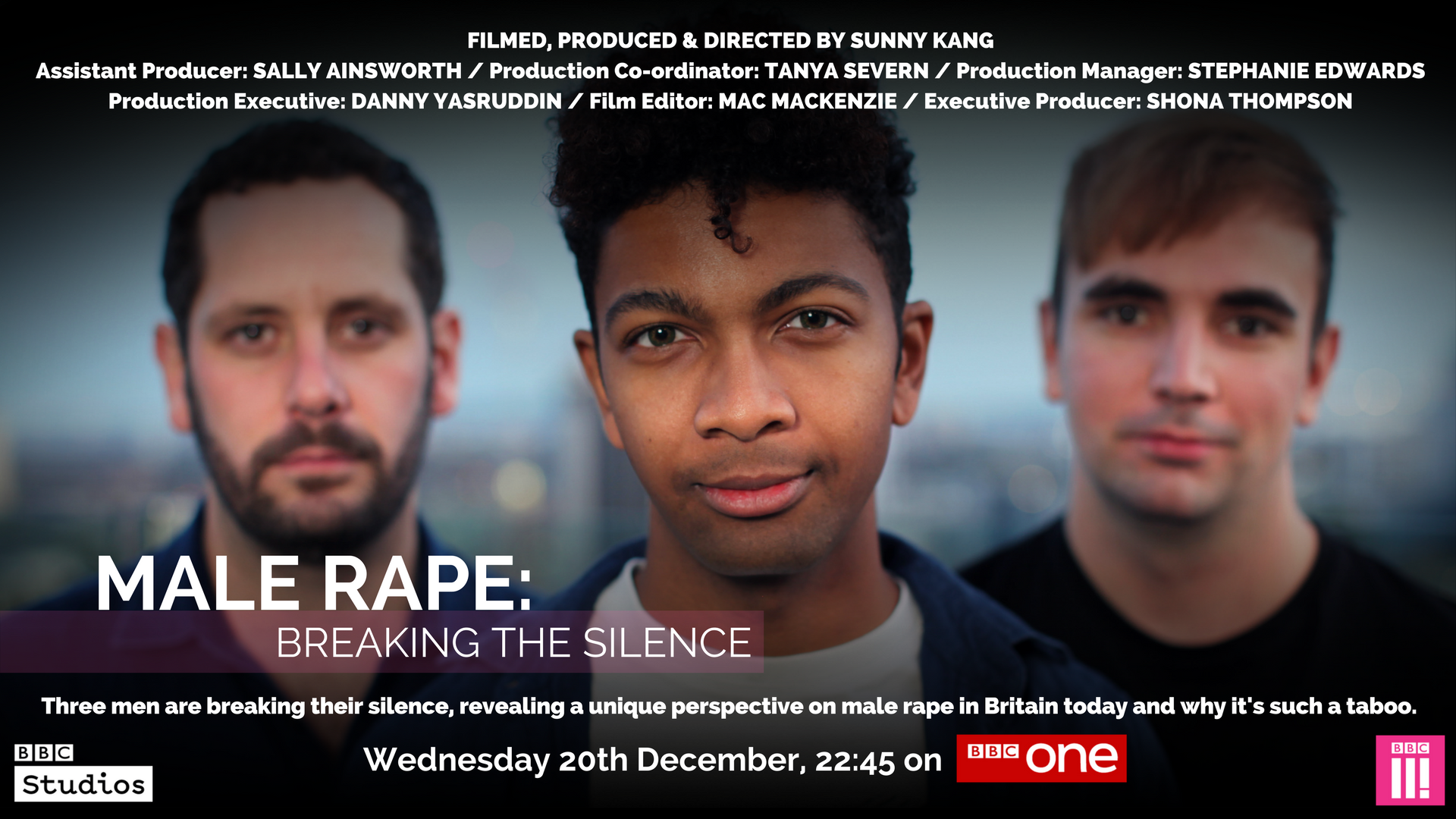 A productive interaction with editors at Newsnight got us all thinking about how we could cover sexual violence stories better and involve men in the discussions more. Another chat with the Broadly UK editor is likely to lead to more voices commenting on the issue in their podcasts.
Not to mention this vital BBC Three documentary Male Rape: Breaking the Silence, with male survivors, including London-based writer and performer Tanaka Mhishi. His 1000 Londoners short documentary on masculinity, which came about through our introduction, will also be online this month.
Life After Sexual Violence
What does life look like in the aftermath of rape? This was a discussion that inspired The Independent's Tom Goulding to work with us on the Life After Sexual Violence video series – seven videos where survivors like Labour advisor Alex Bryce and campaigner Sophie Yates Lu talk about their experiences with the justice system, what they think about media coverage, what triggers them and how their experience has impacted their careers and relationships as well as the process of healing and recovery. We're extremely proud to have co-produced this series and worked with them and Winnie M Li, Tanaka Mhishi, Emily Jacob, Imogen Butler-Cole and Faye White.
Yes see @TomGoulding – you are getting a shout-out from all the survivors here for your dedicated work on the @Independent videos! A pleasure to work with you & @Angles_project on this! #EVAWG #16days #MeToo https://t.co/WBGp6DtoPQ

— Winnie M Li (@winniemli) November 26, 2017
Watch the full series on YouTube.
Channel 5 documentary
Ten people with personal experience of rape and sexual violence were in the Channel 5 documentary Raped: My Story produced by Lambent Productions. Having supported Survivors Manchester Ambassador Sam Thompson and Emily Jacob from ReConnected Life to take part, it was fantastic to see the amazing reaction on Twitter and these great pieces in the Huffington Post and Stylist.
Thank you for all the lovely tweets and messages throughout the documentary! A massive thank you to @channel5_tv @LambentP for enabling all of us to have a voice #rapedmystory #BreakTheSilence #insurvivalweunite

— bassduckfresh (@bassduckfresh) November 22, 2017
Clear Lines Festival 2017
At the second Clear Lines Festival, our Consent and the Media panel was chaired by Nathalie McDermott with the Mail on Sunday's Managing Editor John Wellington; Daily Mail journalist and rape survivor Faye White; Channel 4 broadcaster and Dispatches presenter Tazeen Ahmad; The Observer's Yvonne Roberts; and ReConnected Life coach, media commentator and survivor Emily Jacob. It was well attended at London's Rich Mix on Friday 1st of December and took part in an excellent discussion. Many from the Angles network in London contributed to discussions on Queering Sexual Violence, race and BAME experiences, Reclaiming Justice, Sexual Assault and Disability and more.
"If I have one piece of advice (to survivors), it would be that you are empowered enough to always say no at any point with the media / journalist" @Tazeenahmad from the @Angles_project panel at #ClearLinesFest

— Clear Lines (@clearlinesuk) December 1, 2017
Individual stories are important and we also need to tell the systemic view / the collective stories of why this keeps happening. @YvonneARoberts makes such an important point at #ClearLinesFest re sexual violence and abuse.

— Cassie Robinson. (@CassieRobinson) December 1, 2017
With journalists & survivors last night @clearlinesuk @onroadmedia @Angles_project @YvonneARoberts #CHANGE #NOMORE pic.twitter.com/dXJsG5nlv2

— Tazeen Ahmad (@Tazeenahmad) December 2, 2017
Monthly peer support and three training courses
Our network get together once a month at a facilitated peer support group meeting in London to share learning and concerns on engaging with the media. We've also delivered three Engaging with the Media courses this year and trained 30 activists with diverse experiences in understanding how to work with journalists and looking after themselves in the process. On a scale of 1 – 10, trainees rated 2 before and 8.3 after one course in terms of feeling confident to engage with the media. 78% are very likely to engage with the media following our courses. One delegate told us after a course:
"I would feel more confident about crafting the content of an interview to my agenda, rather than the agenda of the journalist…Thank you very much for a brilliant, informative day."
Jennifer Potter, who we trained back in February, has since launched her book 'Brave Souls' to help individuals who have experienced sexual trauma to find hope and their inner courage to lead their true lives. Winnie M Li, who was also trained in February, has been promoting her book Dark Chapter for most of the year. She was interviewed by the Lambeth Weekender about her experiences and writing. Sereena Al noor, who has been involved in Angles since June, began to produce her own documentary about black women's experiences of justice and why many black women don't report. Imogen Butler-Cole and Ellie Cosgrave, also in Angles, worked on the BBC 100 Women campaign in London to end sexual harassment on public transport and are in this BBC News Safer Streets documentary too.
Look how chuffed me& @elliecosgrave were to make our piece at the Beeb today. Come to Covent Garden Piazza at 4.15 Fri to see what we made! pic.twitter.com/acRf8mKBtW

— Imogen Butler-Cole (@ForeignBodyPlay) October 19, 2017
Working in the sector
We've trained staff and clients in London's Solace Women's Aid, Hestia, AVA, Disabled Survivors Unite, Survivor's Collective, London Black Women's Project, Respond, London Havens, Survivors Manchester and more. Next year will see us deliver several more Engaging with the Media training courses and work with more organisations and people in the sector. Find out how to get involved.
Thanks to everyone involved in Angles and thanks to our supporters Trust for London, National Lottery Awards for All,  Paul Hamlyn Foundation, The London Community Foundation and Esmée Fairbairn Foundation. We are very grateful for their support.
It's been an amazing, important and busy year, we're excited about 2018! Watch this space.
Take a look at getting involved For Activists. If you work in the media and are interested in learning more see For Journalists. We'd love to hear from you.